Set Clear Goals 
Determine what you want to achieve with your website in Virginia. Is it to generate leads, sell products, provide information, or something else? Having clear objectives will guide your design and content choices.
Know Your Audience
Understand your target audience's needs, preferences, and behaviors. Tailor your website content, design, and user experience to cater to their expectations. Conduct market research if necessary to gather insights.
Consistency
Regularly update your content to keep it fresh and engaging. A blog, news section, or content calendar can help you maintain a consistent publishing schedule. Engaging content keeps visitors coming back for more.
Innovative Trends in Web Design Virginia 
In the dynamic world of web design in Virginia, staying on top of innovative trends is key to creating cutting-edge digital experiences. As technology evolves and user expectations continue to grow, we are at the forefront of embracing these trends. From responsive and mobile-first design to immersive user interfaces and micro-interactions, our approach is to blend aesthetics with functionality. We recognize the importance of embracing the latest design techniques, such as minimalist and clean layouts, vibrant color schemes, and bold typography, to create websites that not only capture attention but also provide an intuitive and memorable user journey. With a focus on user-centered design, we are dedicated to ensuring that your website not only adapts to current trends but also sets new standards in web.
WHY SEOTWINS IS THE BEST WEB DESIGNERS IN VIRGINIA
Our team of dedicated web designers in Virginia combines technical expertise with creative insights. We not just build websites; we create digital platforms that are intuitive, user-friendly, and aligned with your business goals to ensure each visitor's journey is seamless and engaging.
Expert Team
Our team comprises experienced SEO professionals who are constantly updated with the latest industry trends and search engine algorithm changes. We stay ahead of the curve to adapt our strategies and keep your website virginia at the top of search results.
Ethical SEO
SeoTwins doesn't take shortcuts that could risk your website's long-term success. We focus on sustainable, ethical strategies that comply with search engine guidelines.
Client Approach
Our clients are at the heart of everything we do. We take the time to understand your business, industry, and goals, which allows us to craft SEO strategies that are truly aligned with your needs.
Website design Virginia: Crafting unique Digital Experiences
In the vibrant landscape of website design in Virginia, our team is passionate about the art of crafting truly unique digital experiences. We believe that a website should be more than just an online presence – it should be a digital embodiment of your brand, message, and aspirations. With a keen understanding of both the technical and creative aspects of web design, we strive to create websites that not only catch the eye but also deliver an exceptional user experience. Whether you're a business seeking to establish a strong online foothold, an artist looking to showcase your portfolio, or an organization with a mission to share, we're here to collaborate and tailor a solution to your specific needs.
We understand the landscape of website design in Virginia and are dedicated to offering tailored solutions that speak to the unique needs of your business. With a mix of creativity, innovation, and technical prowess, we transform your virtual presence into a dynamic platform that resonates with your audience and drives engagement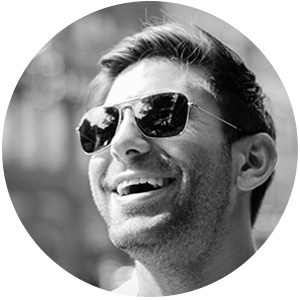 The team at SEO Twins doesn't just offer cookie-cutter solutions; they tailor their approach to our unique business needs and goals. Their ability to adapt and stay up-to-date with the ever-evolving world of SEO is truly impressive.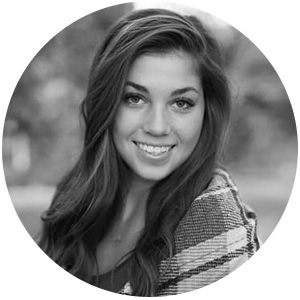 Not only have they helped us achieve higher search engine rankings and organic traffic growth, but they've also guided us in improving our website's user experience, which has led to higher conversions and customer satisfaction.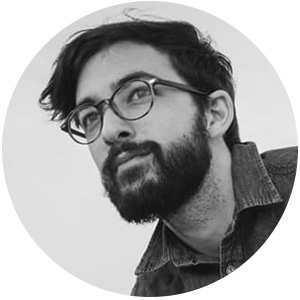 SEO Twins has been an absolute game-changer for our online business. Their expertise and dedication to improving our website's search engine visibility have had a profound impact on our success. From day one, they've demonstrated an in-depth understanding of SEO strategies and a commitment to delivering tangible results.
Seotwins is crucial for digital marketing agency , occupies a pivotal role in the realm of web design for businesses in Virginia. Their specialization in search engine optimization (SEO) is nothing short of vital when it comes to crafting and optimizing websites for the Virginia market. In the fiercely competitive digital landscape, the ability to harness the power of SEO is paramount. Seotwins leverages their expertise to ensure that businesses in Virginia can create or redesign their websites with an unwavering focus on performing exceptionally well on search engines. They employ a multi-faceted approach, encompassing keyword optimization, content quality, on-page and off-page SEO strategies, and much more. The end goal is to catapult a website's search engine rankings, which in turn leads to heightened online visibility and organic traffic. As a result, businesses in Virginia can expand their reach, connect with their target audience, and achieve improved business outcomes. Seotwins embodies the critical bridge between cutting-edge web design and SEO, delivering tangible results for their Virginia-based clients.